Based in Ljubljana, Slovenia, Ercigoj Embroidery has been creating wonderful works of embroidered art for almost one hundred years.
Established in 1923, this family-run company began as a supplier to the Church, manufacturing embroidered clerical vestments, for example. Over the decades, it has continuously expanded its portfolio, although one thing has remained a constant throughout – its focus on the highest standards of craftsmanship, maximum quality and technical innovation. It is in this spirit that Boštjan Vidmar, the heir to the company and Managing Director of Ercigoj Embroidery, has consistently championed the growth of embroidery as a form of art. "We realised that embroidery can give artists just as much opportunity to express themselves as traditional types of art such as painting and sculpture." Over 20 years, the company has developed a special type of embroidery art that combines manual techniques with machine processes to produce stunning results. Its embroidered artworks are sold by a dedicated subsidiary, Ercigoj Art. The range of pieces on offer covers everything from original works to reproductions of photographs and classic paintings by Claude Monet or Vincent van Gogh. Profile technology from item, which is distributed in Slovenia by our partner Inoteh, can be found in the embroidery machines themselves and are used for other purposes, too.
Embroidery is equal to any traditional form of art
Seen from a certain distance, you would never guess that the works available through Ercigoj Art were embroideries, unless you already knew. That is partly why the embroidered pieces can also be found in prestigious galleries and private collections all round the world. Commissioned pieces have already fetched six-figure sums. The impressive vigor of the pieces comes from their large size and millions of stitches in countless colors. "Basically, you can think of our machine as a type of sewing machine that uses a moving two-dimensional pantograph to maneuver the ground fabric. In many respects, it is similar to a state-of-the-art CNC machine, but instead of a rotating milling head, it uses a high-precision needle head to create a pre-programmed design with threads and needles," explains Vidmar.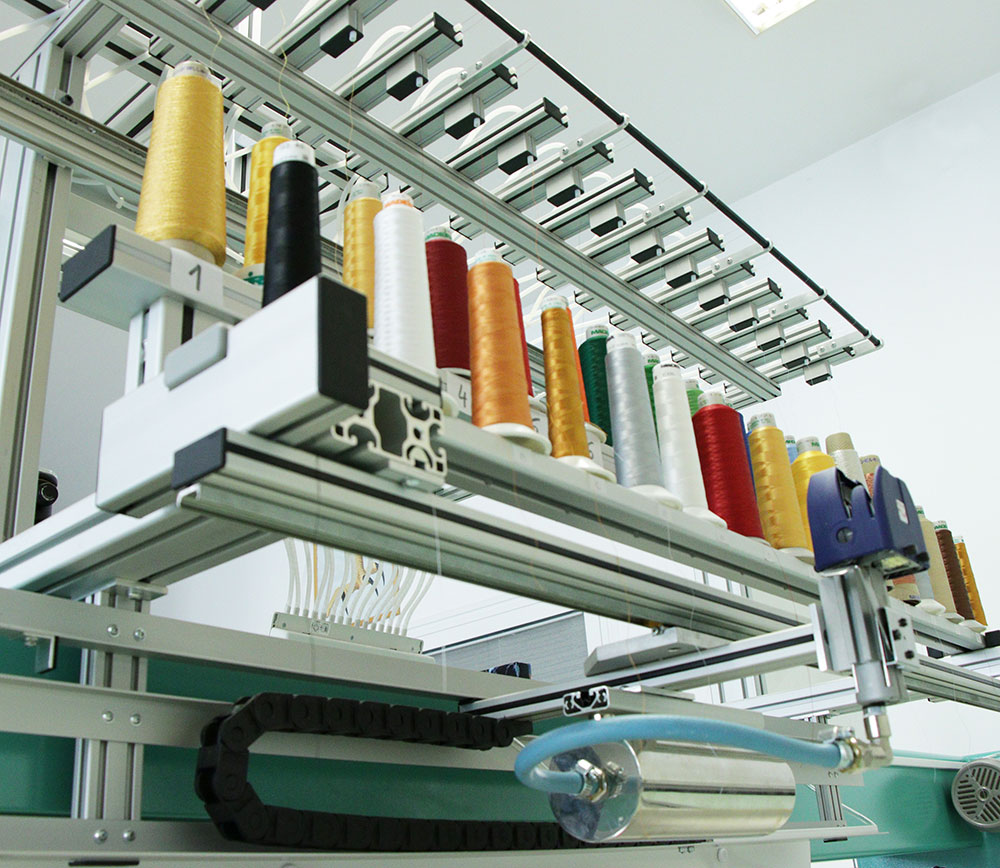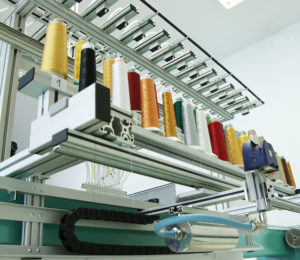 Maximum Precision In All Areas
The machines used to create the works of embroidered art have several needles and an automatic thread cutting system and color changing mechanism. The latter is comparable to the tool changing systems on CNC machines, but instead of swapping out tools it changes needles so that different threads or colors can be used. However, the actual act of embroidery itself is just the last stage in a long process. The embroidery designer has a particularly arduous task – programming each and every stitch with absolute precision while factoring in a whole range of variables. These include the fineness of the thread, its color and how different colors work together when the threads are laid over each other. Another important consideration is that the threads are three-dimensional and therefore reflect light and cast shadows.
The standard embroidery machines are built with heavy steel frames. Ercigoj Art uses item profiles to upgrade and enhance them, in order to add functionality that the standard machines do not offer. They are also used in fixtures for hanging the embroidered works on display and in a special jig for creating macro photographs of the pieces. Profile 8 40×40 light, natural is used most often, but the versatility of the MB Building Kit System means the ideal solution for every project is never far away: "The item catalogue contains everything we need and we've been working together for a long time. I first came across item profiles at a trade fair in Celje in 1993, where the local distribution partner, Inoteh, was exhibiting them. What matters most to us is the high quality of item. We also appreciate how robust constructions built with item components are and, of course, how easy they are to assemble," says Vidmar.
Slovenian Embroidery Art in the National Air and Space Museum
Profiles from item also had an important part to play in the presentation of what is, to date, the largest work of embroidery art that Ercigoj Art has produced. The piece is titled "Carina Nebula" and is an interpretation of the impressive photo that the Hubble space telescope took of the Carina Nebula. These clouds of interstellar gas are approximately 6500 to 10000 light years from Earth. Measuring six meters by 2.4 meters, comprising ten million stitches and packed with vivid colors, the embroidery gives viewers an incomparable impression of the allure of space. The base construction of the "Carina Nebula" piece is curved to give a better viewing experience to the observer – a feature of which Ercigoj Art is especially proud of. The work of art was created to mark the 30th birthday of the Hubble telescope and will soon be honored with a place at an exhibition in Washington's National Air and Space Museum.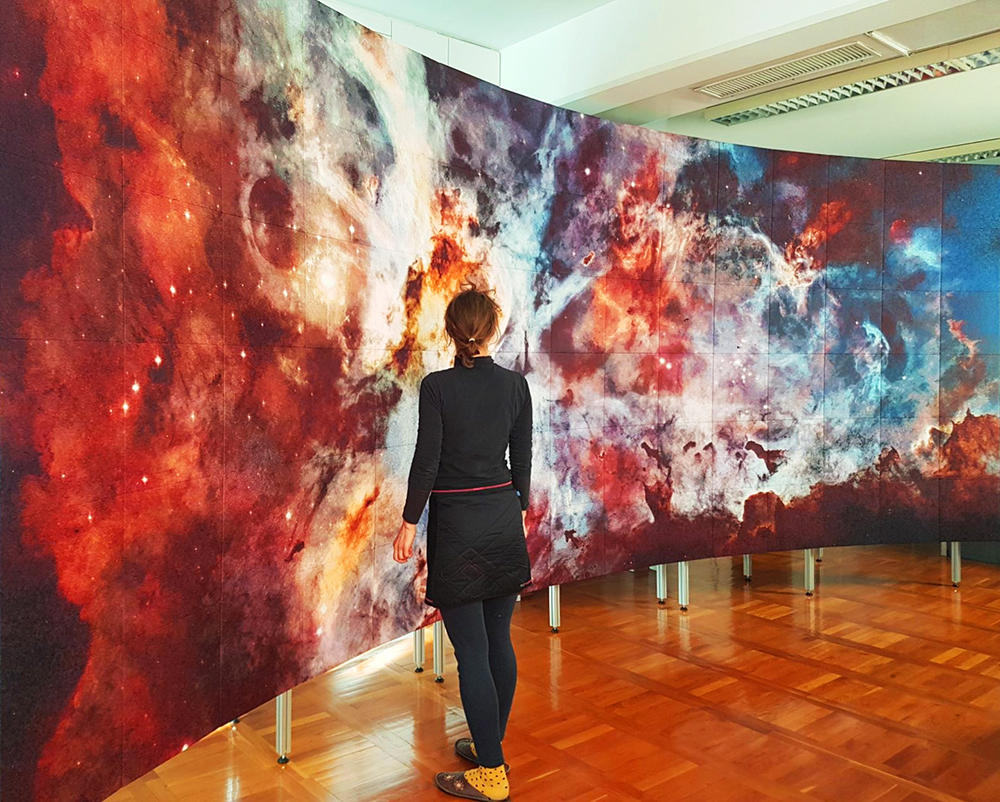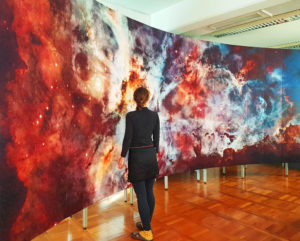 Do you want to keep up-to-date on the various ways that item products are put to use? Simply subscribe to the item blog using the box at the top right.