What does a room full of item Experts look like? Something like this.
From January 21 to 24, the item America team along with our partners gathered in Sandy, Utah for a time of joint innovation and brainstorming. The 2020 Kickoff Summit gathered the best item Experts from across the United States and Canada, providing an opportunity for collaboration and networking. The item America team experienced growth in personnel during 2019, and this meeting allowed for the recognition of new team members like Pat Esposito, the item Expert based in the Northeast, and Matt Wood, who is based in North Carolina.
Outside of personnel growth, other discussion topics included the new and innovative Solution Center. Team members received an in-depth introduction to this tool and their role in gathering information on innovative and exciting solutions using item product lines. The visual ideas presented on this tool are meant to inspire the team members as well as clients themselves; the versatility and adaptability of item product lines like the MB Building Kit System loan themselves to creations of almost any sort imaginable.
Beyond online tools, the item team collaborated on the success of their Roadshow trailer tours. Lovingly nicknamed the "Lean Machine" in homage to the item Lean Production System, this trailer has made its way up and down the Eastern seaboard as item Midwest's own Lean Machine made its way directly to clients in their region. Serving as an innovative way to introduce new audiences to the innovation of item, our Experts have been able to physically present solution samples to outside organizations in need of creative solutions to difficult problems.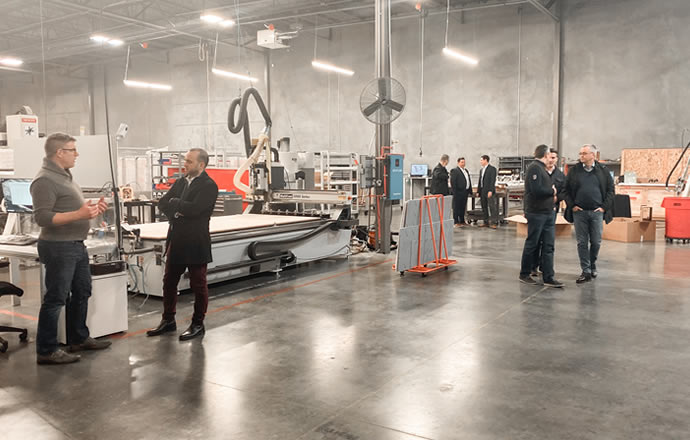 On one afternoon, the entire team of item Experts were able to visit the offices of item West. Scott Sanders, the leader of item West and a "designer of partnerships with giants of industry" welcomed the expanded visiting team into his facility and showcased how their facility is organized, what new boundaries they're pushing in terms of efficiency, and how their team works together. Leaving with new ideas on how things could be changed in their own facilities, the item Experts were able to enjoy a few other leisurely activities before returning for a 2020 filled with innovation.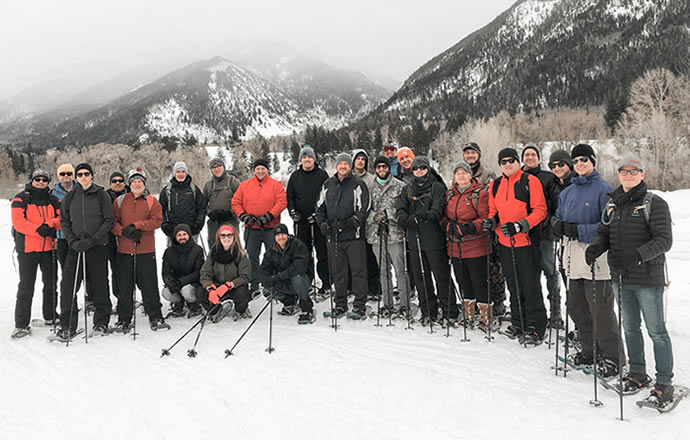 Nothing quite says 'teambuilding' like trekking through a canyon in the Rocky Mountains in January. To promote camaraderie between the item team, we traveled to Weber Canyon to experience snowshoeing. With beautiful views of the canyon on every side and fresh snow blanketing the ground, the team experienced a new part of the country and a new activity. Even an active sport like snowshoeing couldn't stop the innovation, though, as our team members capitalized on the opportunity to discuss business and new solution ideas all while walking miles through a birch tree forest.
At the end of the 2020 Kickoff the team of item Experts departed for their own locations with a refreshed mindset for a new year, full of innovation, collaboration, and networking with item.